We see every field
We see every field
Get complete information on land usage from any part of the world using artificial intelligence. You choose the location, frequency, and statistics type, SoilMate delivers it on the fly.
Request a demo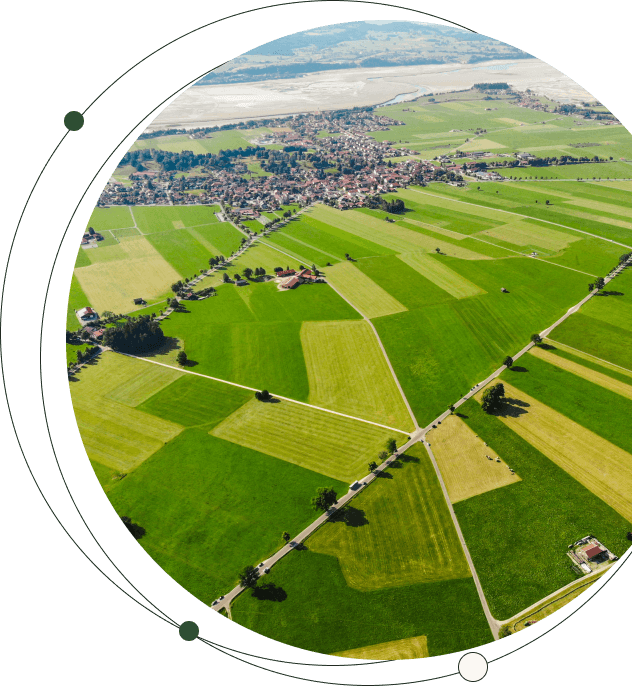 Crop monitoring tool
Crop monitoring tool
AI monitoring tool:
Plot boundaries
You don't need to manually browse through satellite imagery anymore. SoilMate diverges farmlands, forests, and urban so you will know the number and the area of fields on the selected territory
Vegetation indices
NDVI maps can detect areas of low, medium, and high vegetation index, and with the help of analytics, determine the application rate of fertilizers. Timely monitoring allows you to find a farm that needs extra attention
Crop map
Monitor the type of crops with historical analytics to forecast the seasons' plants that growing on the field and predict the demand for fertilizers and crop protection products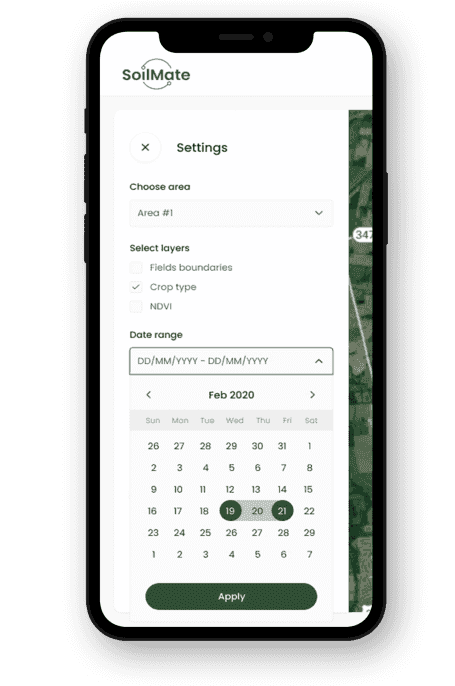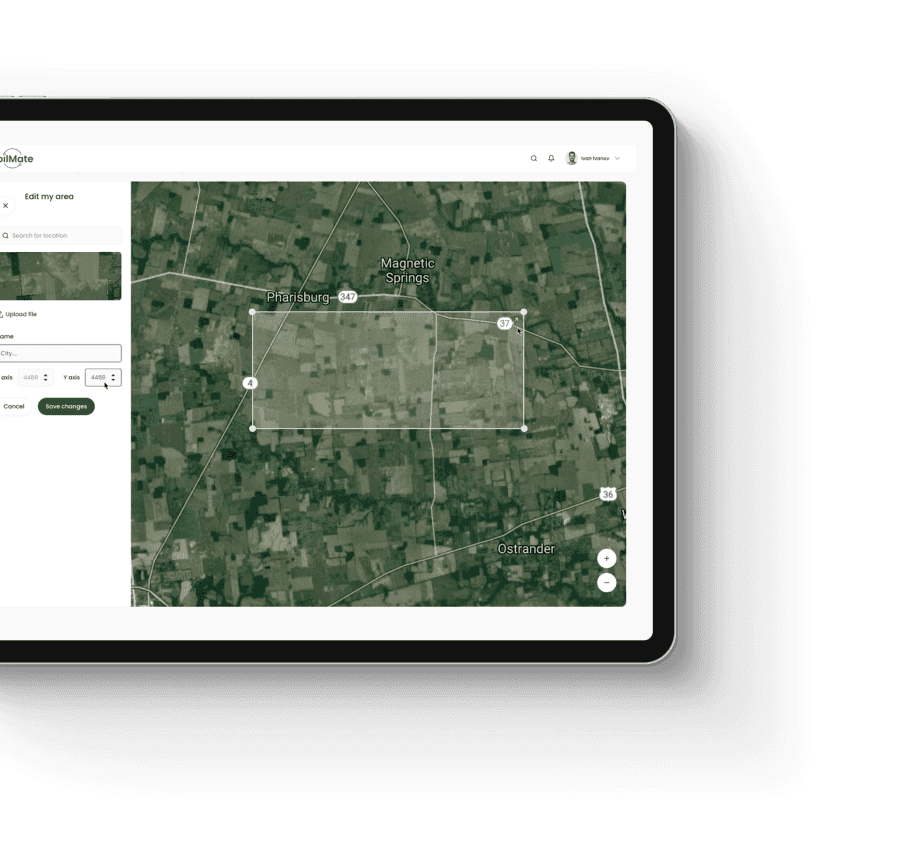 Anomalies detection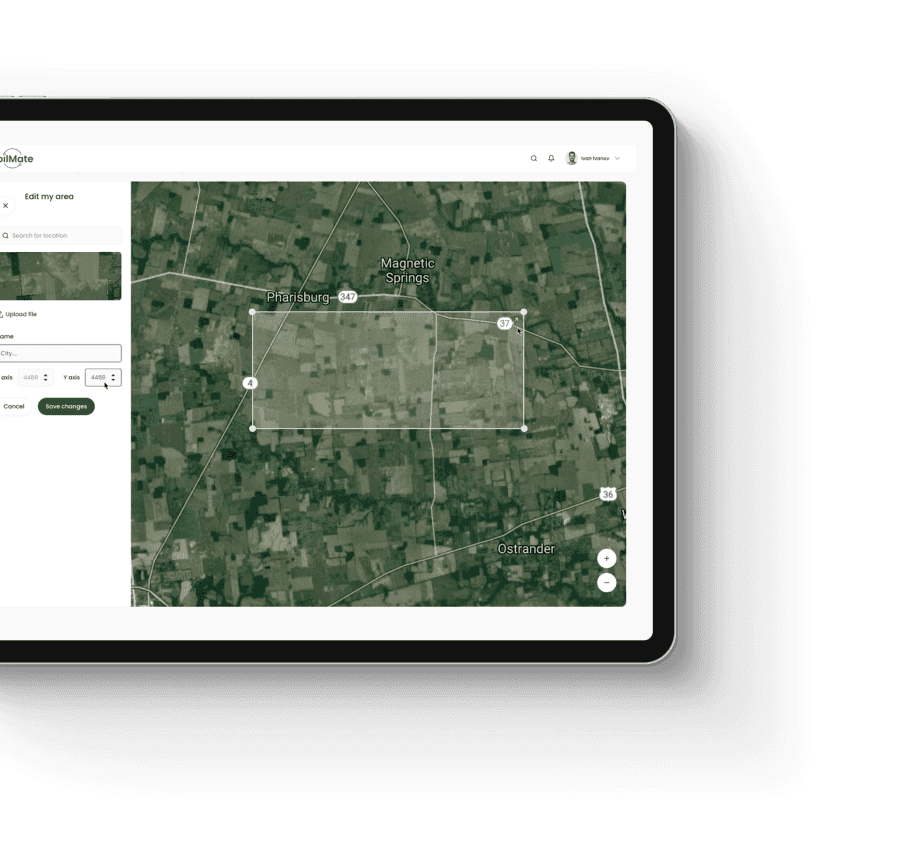 Anomalies detection
Growth anomalies and plants stresses detection
Get more details on the crops in your area of interest. You will be the first to know if the plants are stressed or the yield is abnormally low.
Erosion
Soil health value cannot be overappreciated nowadays and in a long term. Both sustainability and profitability of every Agricultural business depend on it.
Plants diseases
Analytical report on plants diseases spreading in your area of interest will help you localize and fight the problem on the early stages.
Your Benefits
Your Benefits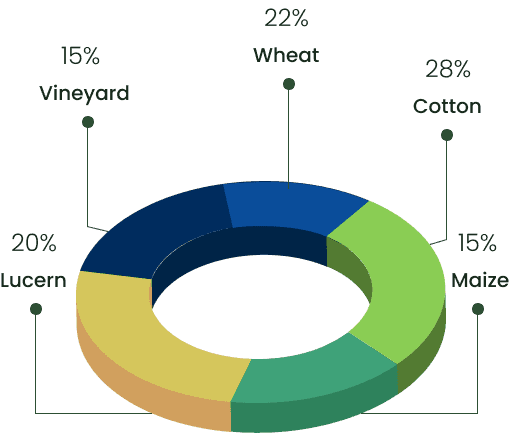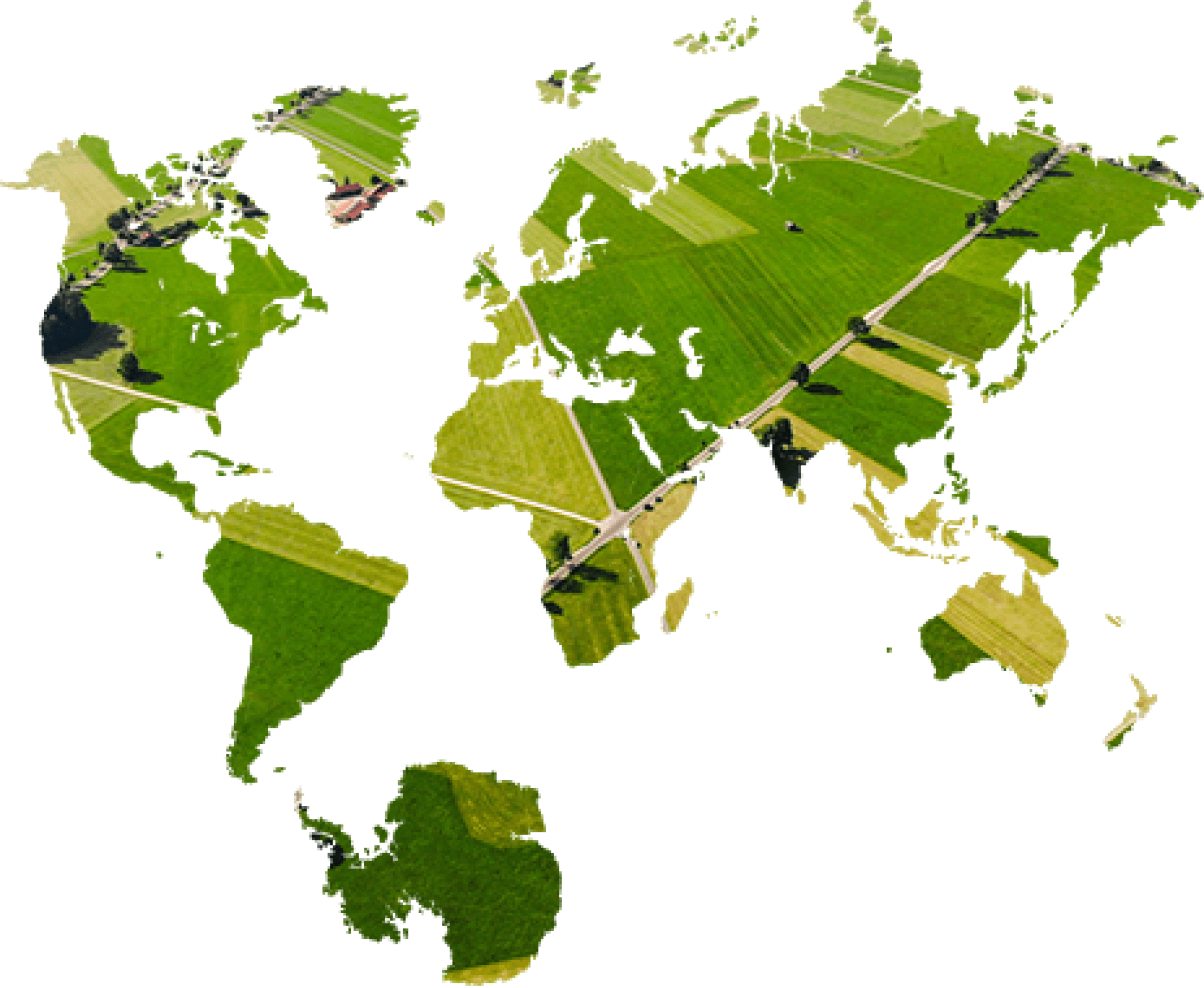 1
Accuracy guaranteed
SoilMate will deliver you precise data based on artificial intelligence and mathematical approach. You will not buy a pig in a poke. We guarantee the accuracy of the crop type detection up to 98% and plot boundaries detection up to 86%.
2
Choose what you pay for
SoilMate architecture is designed as a bunch of individual applications. You don't need to buy a full package. We will charge you only for the applications you use.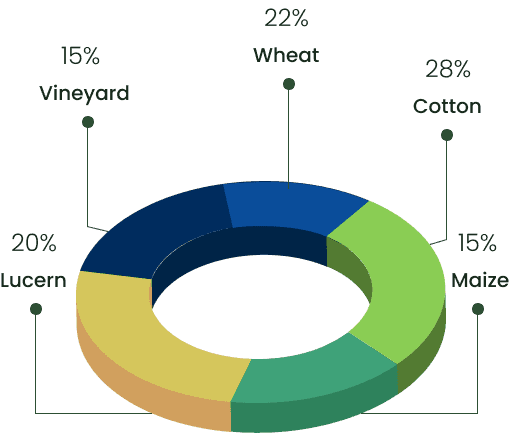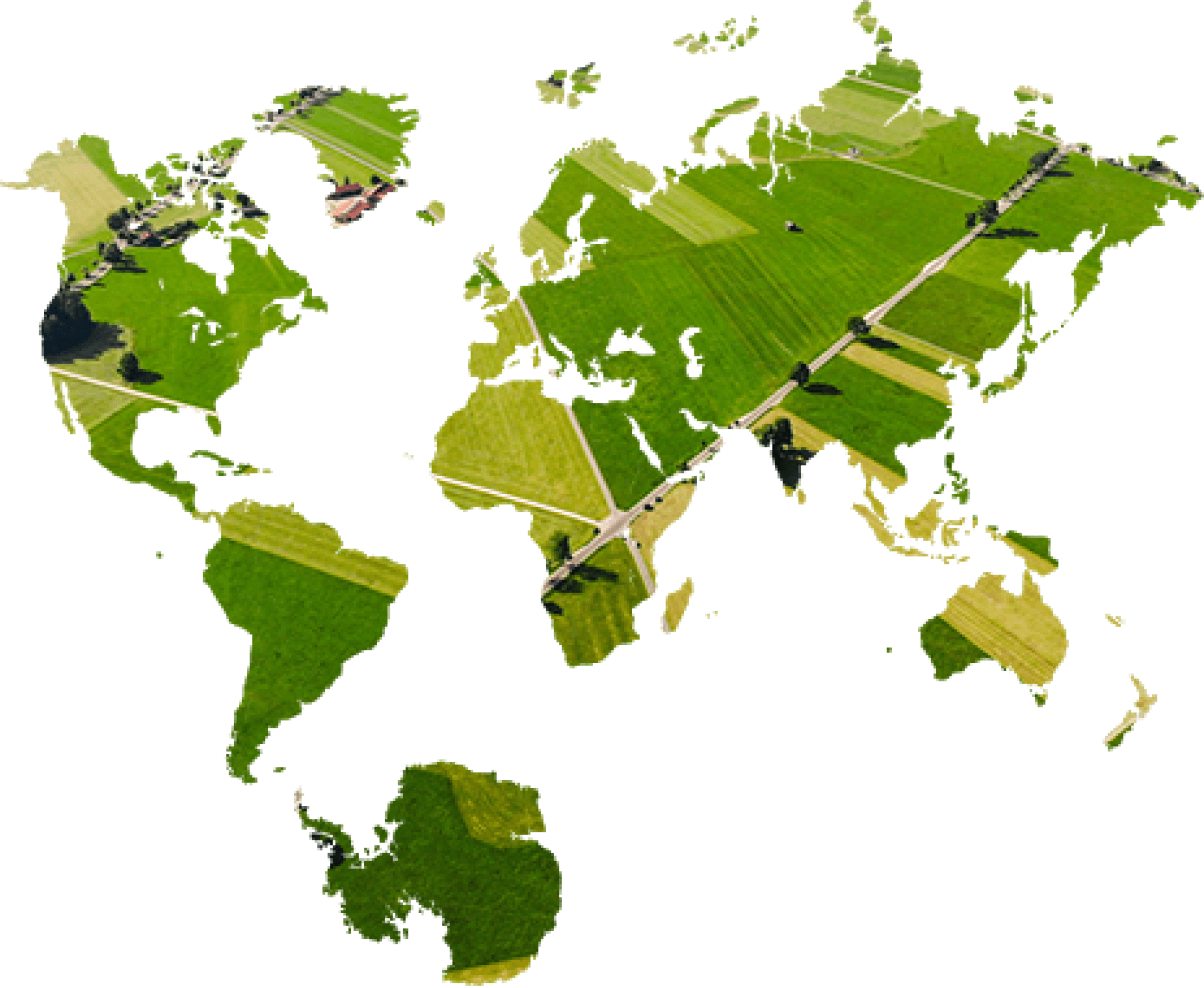 3
We are willing to go above and beyond
If you need any custom data that is not listed above – our RnD department is here to help you. We will deliver you a solution that fits your business.
4
You can choose a data source
SoilMate is prepared to deliver you the data in your schedule, with the desired accuracy and scaled to your budget. To meet all the requirements we work with the European Space Agency, Planet.com, and IcEye imagery.
Request a demo
Choose your plan
Choose your plan
| Features | Report | Membership | API |
| --- | --- | --- | --- |
| Plot boundaries detection | | | |
| Crop map | | | |
| Result web-browser | | | |
| *.xml file for the results | | | |
| Pay per km2 | | | |
| Areas of interest management | | | Areas of interes and dates ranges are added, edited or deletedby request |
| Integration with the third party apps | | | |
| Hi-Res imagery availability | | | |
Get a free quote for your personalized analytics!
Get a free quote for your personalized analytics!
Get an analytics!